Missouri Workers Compensation Calculator
This calculator is intended to give injured workers in Missouri a general understanding of how Workers Compensation Benefits are calculated. As an injured employee, you should be aware of all potential avenues of recovery so that you obtain the benefits you deserve. While every case is different and results may vary from the numbers provided in the calculator you should always contact an attorney to lead you through this complicated process and to maximize your benefits.
Injured workers potential avenues of monetary recovery include but are not limited to:
Permanent Partial Disability
Lost Wages
Permanent Total Disability
Other
1. Permanent Partial Disability Calculations
Permanent Partial Disability: This is when you are unable to do certain types of jobs or certain tasks and you have physical complaints that will remain on a permanent basis, but you are still able to work at some full-time job. These benefits are usually paid in a lump sum. A three part formula is used to calculate your Permanent Partial Disability benefits which are often times paid in a lump sum.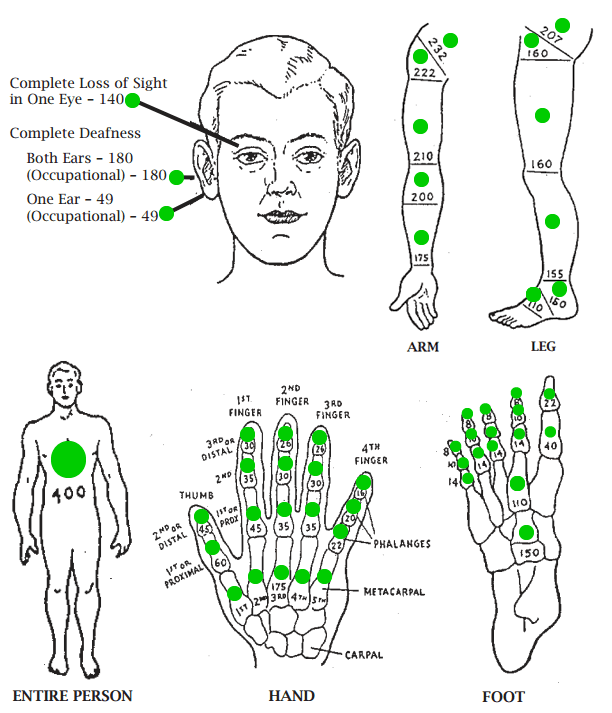 2. Lost Wages Calculation
Lost Wages: Often times an injured worker cannot return to work and is faced with the issue of having to pay monthly expenses with no income. The workers compensation system provides payment to injured employees that are unable to immediately return to work.What is the date of your injury?
3. Other Avenues of Compensation
Other Avenues of Monetary Recovery: In certain cases you may pursue third party claims against negligent parties, such as a co-worker, or, if applicable, receive death benefits. You may also be eligible for second job wage loss through the Second Injury Fund. You should consult with an attorney to explore all avenues of recovery for your workplace injury.
What Can I do to Increase the Value of My Case?
Here are the facts. The numbers that you have used in the calculator are all either provided by you without anything backing them up, or are provided by the insurance company. It may even make sense to you what numbers the insurance company is using. However, you must know that the insurance company knows tricks to pay you the least amount possible. They know how to use a different body part. They know how to formulate a lower average weekly wage. Most often however, they send you to THEIR DOCTOR who says you have a 2.5% disability, and so that is all they pay you for. Follow these tips to get more from your Missouri workers compensation case.
Don't listen to their rating doctor. We at Roskin & Hoffmann, LLC use our own rating doctor to determine how injured you are. Injured workers should not be told how injured they are by a doctor who makes his or her living by being paid by the defendant in your case.
Know how to formulate your average weekly wage. The law allows for certain weeks to be taken off of the 13 weeks, and allows for certain things to be added on. Be sure that you are using the right number.
Use the highest rated body part. Too often an injured worker in Missouri gets told that his torn bicep is to be rated at the elbow because that is where the tear is. Well, this is wrong and we want to protect you from this.
Get compensated for ALL of your work place injuries. Too often a settlement is reached on one body part when another one is hurt as well. Don't let them talk you in to this. Get the full value of your workers compensation case.
All of these things are ideas that will help you take back some of your Missouri workers compensation rights. The best way to make sure you are doing the right thing is to call our office as soon as possible. The call is free and we don't collect unless we first collect for you.
The truth is, when injured Missouri workers come to us for representation we help guide them through this troublesome and anxiety filled process, and we most often get them more money than they could have gotten themselves. Give is a call to find out what we can do for you.
Not Getting the Compensation you Deserve?
Contact an Experienced Workers Compensation Lawyer